Upsell Definition – The practice whereby a seller induces the customer to purchase more expensive items, upgrades, or other add-ons in an attempt to make a more profitable sale.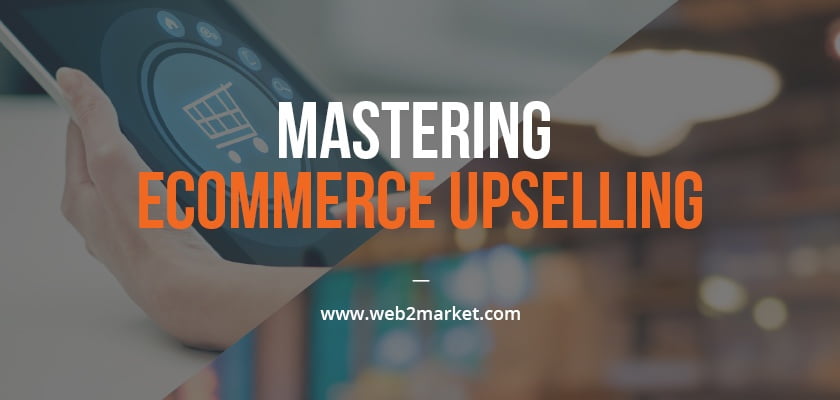 The term upsell has unfortunately garnered a negative connotation, we can thank terms like, "Would you like fries with that?" The term "upselling" may even cause some to cringe, bringing them back to a negative experience that they have had with a salesperson. But in actuality, upselling is an art.  If done right, it will enhance your customers' experience, providing them with an extraordinary level of customer service, increasing the chances that they will purchase from you again. ECommerce upselling is mutually beneficial for both parties, because as the seller, you are taking care of your customer, and at the same time, increasing your revenue.
"Tell me how I win. When I win, you win." ~ Jeffrey Gitomer
Sales guru Jeffrey Gitomer puts upselling into perspective when he describes it as helping your customers win.
What Are the Direct and Indirect Benefits of ECommerce Upselling?
In 2006, Amazon reported that 35% of its revenues were as a direct result of its cross sales and upselling efforts.
We generally hear about the monetary benefits of upselling, as demonstrated above, and how upselling will most likely impact sales. But we don't hear a lot about the other benefits – albeit indirectly – that will exceed the lifetime of any financial transaction.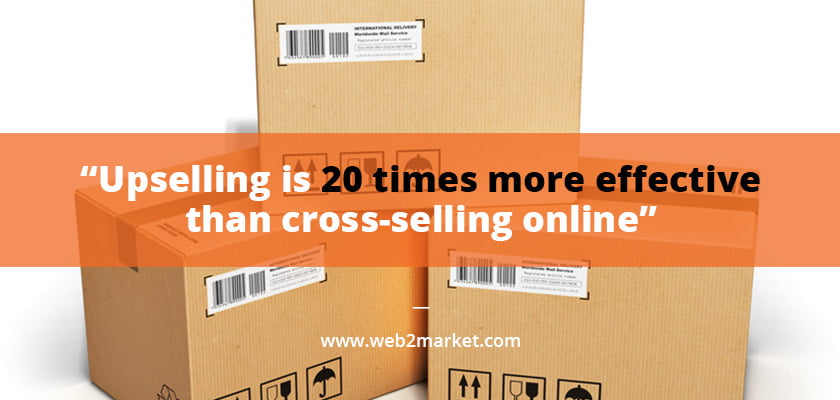 1. Improved Customer Acquisition
The probability of closing a new customer is between 5 – 20%. Selling to an existing customer, on the other hand, boosts that range up to 60 – 70%.
2. Increased Customer Lifetime
Marketers spend 56% of their marketing budgets on new customer acquisition and 33% on customer retention.
3. Increased Revenue
As a general rule of thumb, 70% of your revenue comes from customer acquisition and 30% comes from upselling your existing customers.
4. Increased Repeat Business
It costs between six and seven times more to acquire a new customer than  retain an existing one.  Repeat customers tend to spend more—as much as 67% more.
5. Strengthened Customer Relationships
In addition, when done right, upselling builds deeper relationships with your customers – 82% of companies agree that retention is cheaper than acquisition.  49% said they achieve higher ROI from relationship marketing than from acquisition marketing.
ECommerce upselling works, there is no doubt about that, but in order for it to work, we need to determine how best to uncover the art of the upsell. Yet, how do you upsell in a way that won't impact your customer relationship in a negative way?  Hence, building a deeper relationship with your customer, improving customer acquisition, increasing customer lifetime value, and as a result, grow your repeat business and maximize revenue?
7 Steps to an Upsell – Uncovering the Art of the Upsell
How can you start upselling today, so you can provide your customer with a better experience, and grow your bottom line? Follow these 7 steps to eCommerce upselling.
1. Uncover Your Customer's Needs
What problem does your customer have? Build trust and rapport with your customer by asking open-ended questions to get him to open up about his top priorities and any roadblocks he may be having.
2. Set Goals for Your Customer
Further, what does overall success look like for your customer? What is the ideal solution to her problem?
3. Identify Success Milestones for These Goals
What incremental milestones for your customer's goals that will lead to the ideal solution to his problem? Discuss desired timelines and resources.
4. Design a Path for Your Customers Along Those Milestones
How can you provide a solution to your customer's goals so she can reach these milestones and, ultimately, find the ideal solution to her problem? Provide clear expectations of each milestone along the path towards the ultimate goal.
5. Identify Upselling Opportunities for Each Success Milestone
Identify how you can enhance the customer's experience at each milestone.
6. Know What Offer to Present for Which Milestone
Provide an enhanced solution for the customer for each milestone. Demonstrate how the enhanced solution will provide the best scenario for your customer. Don't offer an enhanced solution if it isn't needed, only if it is going to be in the customer's best interest.
7. Present the Offer at the Right Time
Know when to ask, don't try to push a quick sale.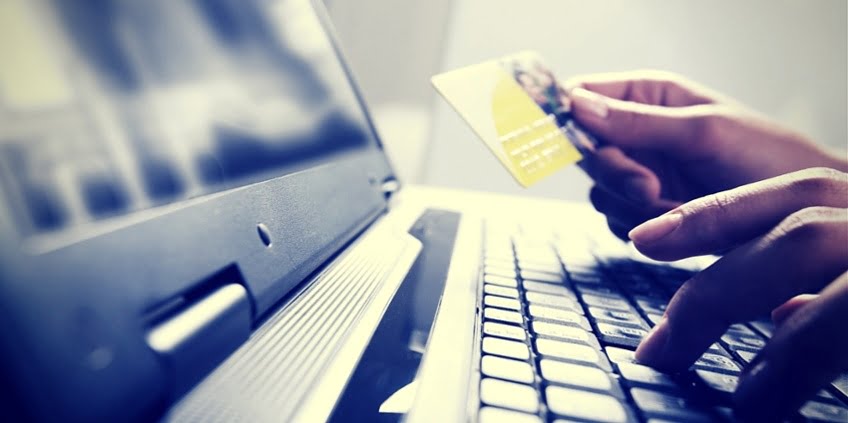 How Web2Market Can Help You with ECommerce Upselling
In conclusion, if you want to share how you can learn the Art of the Upsell, download Web2Market's: The Art of Upselling. In this data sheet you will learn:
Benefits of Upselling
7 Steps to an Upsell
Upselling Done Right
Upselling with Magento
How Web2Market Can Help Your ECommerce Business
Looking for an eCommerce platform that gives you the tools you need to attract more prospects, sell more products, and make more money?  Magento has a wide range of features for upselling that you can use leverage to enhance your customers' experience.  Contact us today for more information about our Magento development and hosting services.