If you utilize the Magento content management system (CMS) in your business, you know what a powerful tool it is.  In fact, as of March 2016, Magento was the global leader in eCommerce CMS platforms with a 26.3% market share.  You probably also know that you need some assistance from your Magento hosting partners to optimize performance.  And, you need an expert developer to build and maintain the system.  That's where the services of Web 2 Market come into play.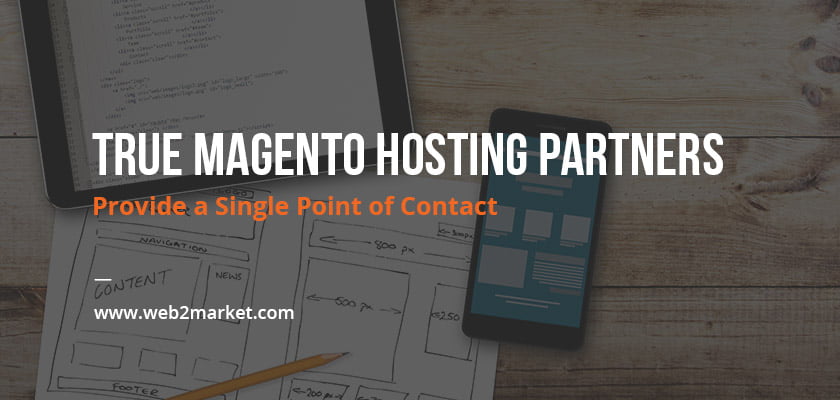 Full Service Development and Hosting
As a full service development and hosting provider, Web 2 Market provides a variety of services to their clients.  Services include hosting, development, design and digital marketing.  The experts at Web 2 Market understand how important it is for companies to have knowledgeable Magento hosting partners in place.
Over the past several years, eCommerce deployments have become more challenging. Today, it's vital that your hosting provider has a broad knowledge base in order to effectively deal with whatever issues may arise as a website is deployed. Web 2 Market experts know that faster websites are more effective at selling products and services, so they make sure that their clients' sites perform extremely well. Web 2 Market's clients typically have the fastest Magento sites, thanks to their Magento hosting partner.
Single Point of Contact
As opposed to some other providers, Web 2 Market functions as a single point of contact for their customers. Primarily servicing SMB clients earning between $1 and $15 million dollars annually, Web 2 Market provides a wide range of services to their customers. Because the staff at Web 2 Market has extensive experience both hosting and developing, we are able to quickly diagnose virtually any type of problem.  That includes server performance issues to coding problems and much more.  We even build Magento extensions that help our customers better utilize Magento.
Another important aspect of having a single-point-of-contact hosting provider: it saves your company time and money. Gone are the days of contacting the hosting company, only for them to blame the developer.  Then the developer blames the hosting company. The experts at Web2Market are capable of diagnosing and resolving your problems with a single phone call.
Magento Hosting Partners: Far More than Hosting
If you're looking for the best hosting provider for your company, choose a group of experienced Magento experts that understand both development and hosting services. Contact us today using the form below. It won't take long for you to understand all the benefits of having a single-point-of-contact provider for your business.