Magento CMS is a much needed tool in today's competitive eCommerce world. This open source content management system (CMS) for eCommerce sites gives online shop owners great power.  They can control, secure and optimize their web stores, all while reducing costs. Online merchants control the look, content and functions of their websites when using Magento CMS. They also have the ability to create and edit their websites.  Magento includes an intuitive interface, excellent search engine tools, content marketing and catalog tools.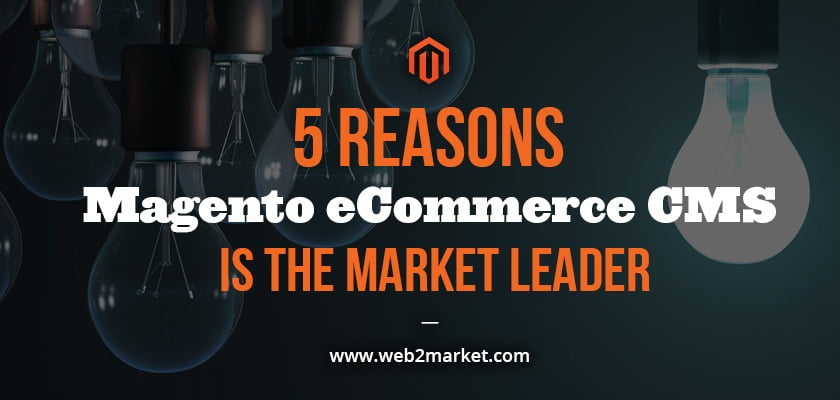 Since  released March 2008, it has been downloaded more than 7 million times. According to a 2014 eCommerce Survey, Magento is the most popular eCommerce CMS platform with 26% of the market share. It has far surpassed every other eCommerce CMS platform on the market.  It is used by 250,000 of the top shopping, business, health, sports, technology and vehicle sites.
What makes Magento so popular? The most obvious reason is that Magento eCommerce CMS can have 500,000 products on a single site and handle 80,000 orders per hour. What's more, Magento gives you the ability to add third party extensions like Shipper3, an automated shipment processing system. But if that doesn't persuade you to use Magento to manage your eCommerce website, the next 5 reasons probably will.
1. Flexibility For Every Business Need
Built for almost every need, Magento is an open source CMS that has new features added every day, first of all. You can download the system for free to get started, then add to the basic package with a wide range of extensions. The Magento's EE version will seem lightning fast to the customer.  It is designed to let merchants create an eCommerce management solution that fits their individual business needs.
Magento eCommerce CMS allows users to integrate more than one store into a single install. The web store software works for stores in any market, with any amount of stock. Its speed lets shop owners handle varying traffic and holiday sales spikes, without downtime or decreased performance. From small SMB startups to the largest online retailers, Magento has a package to suit any size of business.
2. Conversion Optimization Made Easy
In addition, Magento CMS helps increase conversions and customer retention with a number of automated and targeted content marketing features:
Create automated, personalized emails based on shoppers' cart items, and include coupon codes to encourage conversion.

Display digital in store reminders about abandoned shopping carts and dormant wish lists.

Create custom landing pages for each unique customer segment.

Insert dynamic images, videos, and rich media content to engage visitors.

Deploy email and social media integrations that allow customers to share their wish lists with friends and families.

You'll probably be able to turn customer data into targeted promotions matching items in individuals' shopping carts, browsing history and wish lists.
Magento also enables you to optimize merchandising with quality images and product descriptions targeted to your ideal customer.  Also, reduce shopping cart abandonment with a frictionless shopping experience.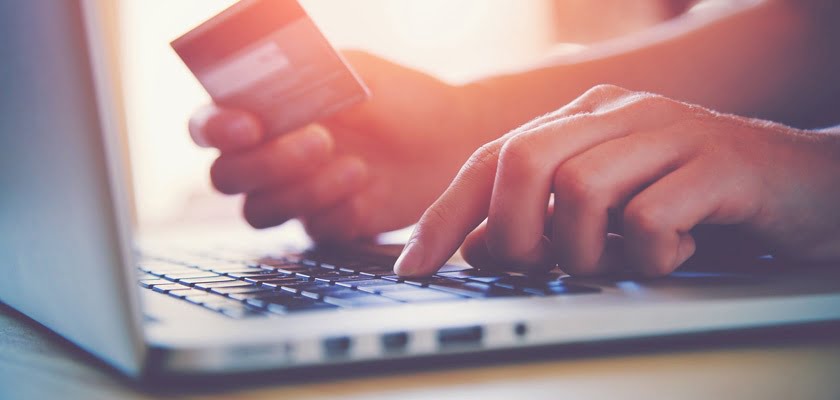 3. Mobile Commerce Support
Because Magento eCommerce CMS platform is mobile friendly with responsive web page, email and shopping cart designs, any device can display the site.  With Magento you can reach mobile customers across all devices seamlessly and securely.
4. Endless Integrations
The Magento developer community offers thousands of extensions to enhance and optimize your site's functionality and performance. Adding extensions to Magento eCommerce CMS helps you tailor your web store to your customers' needs, expectations and desires. Extensions include customer relationship management (CRM), accounting, shipping, payment processing, content marketing, mobile commerce and much more.
Other CMS platforms restrict shop owners' ability to choose integrations and customize their solution, but Magento embraces third party plugins. Great news for SMBs, who can start with the free CE version, then build on it with extensions.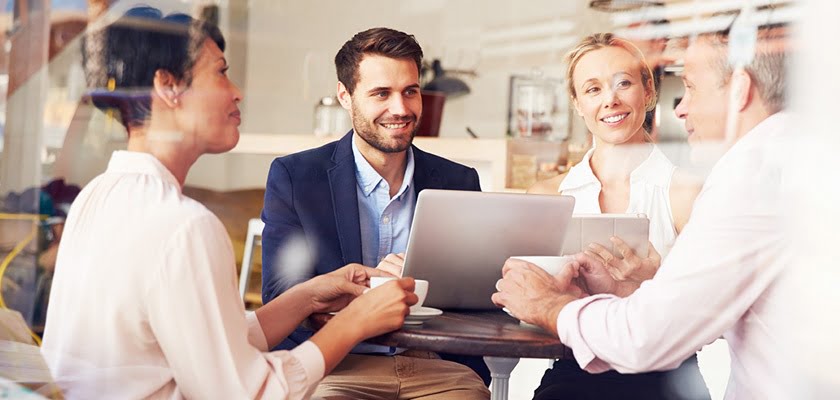 5. Loyal and Engaged Customers
In addition, Magento CMS is designed to help you form relationships with returning customers. You can create and advertise rewards programs, sales and coupons, and personalized web store experiences. Keep new customers with custom wish lists, gift cards, discount codes, emails and store credits.
You can connect with your most valuable customers and prospects through private sales, invite only offers and recurring orders. Therefore, you can let shoppers create a gift registry.  And, as a result, they can bring even more shoppers to your site when they share it with family and friends.  Furthermore, implement a customer rewards program and boost loyalty with points and incentives.  Give points for registration, purchases, product reviews and referrals.
Boost Sales With Magento CMS Speed Optimization
In conclusion, now that you know why Magento is the number one eCommerce content management solution, your next step is to choose a developer and host.  Choose one with deep Magento experience and expertise. Web 2 Market provides all the services you need to get the very most out of your Magento investment.  Contact our Web 2 Market Magento Certified Solution Specialist for advice and support along the way.