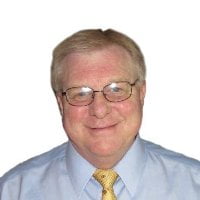 Presented by our
Digital Marketing Expert
George VanderWoude, MBA
Content Marketing for Ecommerce by a Digital Marketing Expert
This webinar is designed for eCommerce merchants using Magento, AbleCommerce or any other eCommerce platform. In the highly competitive world of eCommerce, getting traffic, sales and setting your brand apart are a tough. This webinar is designed to help you, the merchant, understand why content marketing is so important. Second, we'll show you the basics of content marketing. You'll be on the path to becoming a digital marketing expert!
Here's the agenda:

The Problem: Website Content Seems Critical
Content Marketing and SEO Defined
Content Marketing and SEO Overlap
Why Use Content Marketing
Content Marketing Strategy for eCommerce

[ylwm_vimeo autoplay="false" height="500″ width="700″ class="MYCUSTOMCLASS" portrait="false" byline="false"]207496744[/ylwm_vimeo]*
Key ideas covered in the webinar:
Buyer Behavior Has Changed – As a result, both consumers and workers are using the internet to research and buy.
Continuous Content Improvement – Your site needs to be regularly expanding content for SEO and to improve sales.
What is Good Content – What kinds of content must you make to improve search engine rank and serve customers.
Good SEO – Google must be able to read the content, and it must rank for relevance and popularity.
What are the Elements of SEO Success:

Competitive Analysis
SEO Basics
Optimized Content Marketing Plan
Publish, Socialize, Share
Measure, Improve and Repeat

Content Marketing and SEO are sometimes confused for each other. They are not the same thing.
SEO requires fresh content. Content marketing takes care of that.
What Seems like our Typical Content Marketing Plan:

Research
Monthly Good Content Due to Google
Syndicate Original Brand Content Most of All
Test Display Ads to Build Brand Awareness Because It is Easy to Get Forgotten

Write content around a single subject per page
Each page should have almost 400 words
Keyword stuffing will consequently gets your site rank lowered
Put keywords in bold, and bullet text. For example, the phrase digital marketing expert here.
Finally, the page must have a call to action at the bottom
… and more.
Speaking of a call to action, here's ours:
Want a digital marketing expert to help build out your content marketing? You can speak to George by calling 708.653.3100 extension 222. Or, fill out our Contact Form.