Spoiler:
"Visits by mobile users have exploded compared to our old site; we've moved from virtually none to almost 50/50. Over the last 28 days we are showing more than a 30% increase for sales, total orders, and conversion rates vs. the old site".
Pacific Press had a huge challenge: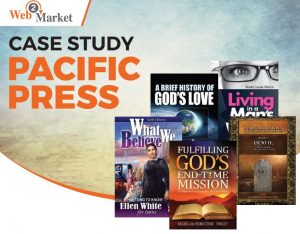 They needed to upgrade the website from Magento Enterprise 1 to Magento 2 without losing any standard or custom functionality, sales, or SEO
Needed the new site to be 100% mobile responsive
Have over 30 different store views, with territories, separate payment gateways and shipping method for each store view and a custom shipping module
Also integrate with several 3rd party systems
Restricted Backend access for all 30 store views
Custom Reporting
It had to be completed in less than 4 months!
How did we get it done? What are the full results? Pacific Press Case Study for the juicy details!