Ecommerce and Accounting Integrations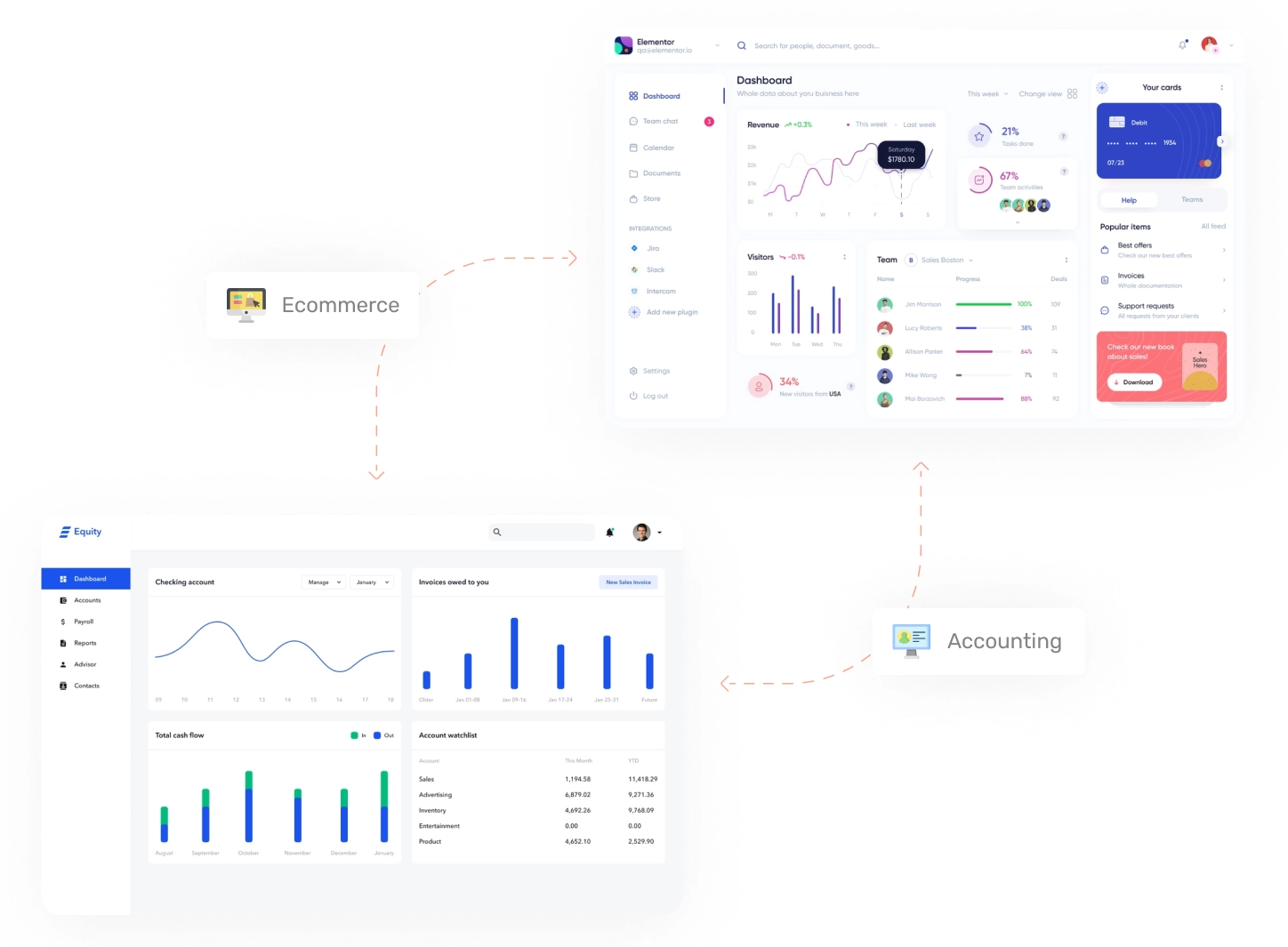 Save Time & Money
Orders, Products and Inventory are automatically updated.

Reduce Customer Service
Eliminate data entry errors for fewer customer service issues.
Keep Inventory Levels Accurate
Automatically update stock levels online.
Eliminate Data Entry for Products.
New products added
automatically and existing
products updated.

Speed Order Processing
Happier customers with automated order processing.
Specific Integration Pages
Web2Market has a wide array of partners, such as Google and Bing, and together we help businesses create top performing eCommerce websites.
Custom Ecommerce Integrations
Don't see the integration you need here?
We can integrate any accounting, ERP or order management system with Shopify or Magento.
Have an accounting, ERP or order management system you'd like integrated with Magento or Shopify? Let's talk about partnering.
Plans starting at $39/month
We're Shopify partners. We have 23 years of experience building eCommerce sites and building complex integration so you can be confident. Contact us today for a demo and pricing. We'll be glad to show you the config and answer your questions about the ACUMEN Shopify integration.
We've working with both ACUMEN and Shopify for years. Our team of experts can also provide design, app development, and config help. So, we'll help your business scale and make your life easier.