Hiring a Magento expert can be quite tough.  There are many Magento website development companies  around the globe.  This makes for a more and more competitive world.  Magento is a much sought after CMS framework and possibly the most flexible one ever created.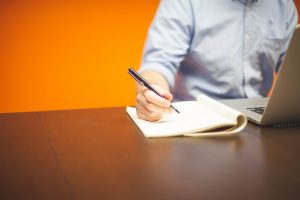 It is the leading framework, supporting nearly 260,000 online retail web sites.  If you want to be able to add in new features to your site, or make your site suitable for a target audience, Magento has the flexibility to deliver.
But if you're not a developer, follow some tips and you'll find someone great to help you.
Hire a Freelance Developer or a Development Company?
Each option has its advantages and disadvantages.  Which one works best for you depends on your priorities. Many freelance developers are quite good at what they do. But if you are serious about the experience delivered to the visitors at your website, partnering with one of the Magento website development companies may be the right choice. Pro companies have a whole team of experts which they can get to do the job.  Each team member can bring their own expertise.  An expert designer, for example.  And this is where Web 2 Market stands atop the competitors.  In addition, our team has experts in design, coding, hosting, digital marketing and more.
Finally, if anything goes wrong with your website, somebody from our team can take over right away.  We're a single point of contact for all your needs.
Quality or Cost of Your Magento Project
Striking a deal between quality and cost is very challenging. However, the choice gets a lot easier for the website owners who know what's important for their firm. A developer can integrate great features into your site.  However, using Magento extensions can help cut the cost.  So if your online business is important, be prepared to invest more.  The web site should work the way your business operates, not the way the software works off the shelf.  Magento website dev firms like Web 2 Market can also help cut the cost by being a single point of contact for development, website design, hosting, and digital marketing.
Magento Website Development Companies – Local or Global?
Globally used platforms like Magento give you some choices.  Many Magento website development companies offer development solutions that are well within your means.  If you go offshore, you'll need to describe your requirements over Skype or a phone call. Nothing beats discussing the needs with an expert who speaks your language and knows your culture. Also, remember, communication is vital!
In conclusion, you have a few tips for preparing a list of the best Magento website development companies. Before the final decision, make sure to go through client reviews. And this is where Web 2 Market takes pride in being above the all. We've been in the business for over 20 years.  Looking for Magento custom development?  Contact us!